MPO Asteroid Viewing Guide - Charts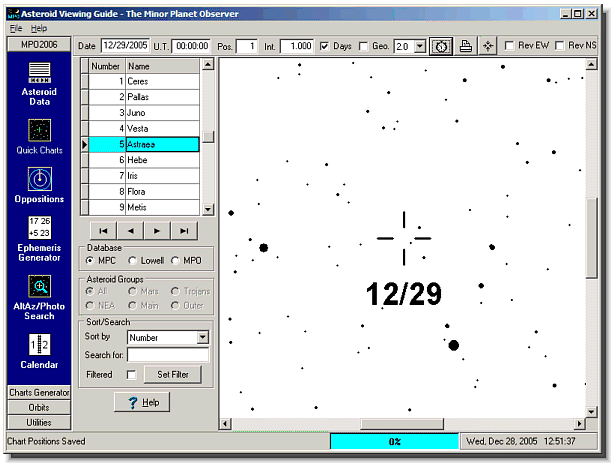 The Quick Charts page allows you quickly generate and print a chart for the selected asteroid. The chart size is fixed so that when printed, it is about 6.67 inches square.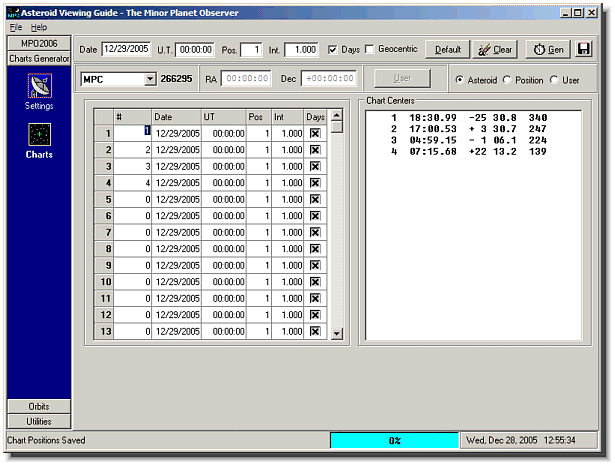 The Charts Generator allows you generate charts for up to 25 asteroids at a time, each with its own start date, number of positions, and intervals between positions. The charts can be saved as simple bitmaps (BMP), as chart data (CHT), or both. The chart data file allows you to reload the chart later and still be able to click on a star to get information about it. This is not possible with the BMP alone.